Podcast: Download (51.4MB)
Subscribe: RSS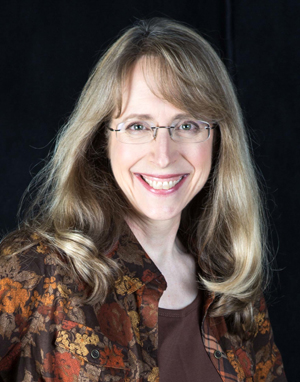 Jane Birch is the author of Discovering the Word of Wisdom: Surprising Insights from a Whole Food, Plant-based Perspective (2013). She graduated from Brigham Young University with a Bachelors in History and a PhD in Instructional Science. She currently serves as Assistant Director for Faculty Development at the BYU Faculty Center. Her accomplishments include creating BYU's premiere faculty development program for new faculty, which she directed for 15 years. Her current work includes assisting BYU faculty in combining religious faith with academic discipline. Her academic publications and presentations cover a variety of topics, primarily related to faculty development. She is the author of an article in The Interpreter entitled: Questioning the Comma in Verse 13 of the Word of Wisdom.
Questions asked in the podcast interview:
Your current work at BYU is on combining religious faith with academic discipline and research. It seems that this effort is one of the challenges that many people face in this internet world, and a world where secular institutions have been given the highest praise for their work in many fields. Teaching faithful academics is an almost lost art. What are some of the hurdles that hinder developing faith and academic knowledge at the same time?
You spend time writing on instructional sciences, personal and professional development, especially within institutions of higher learning, what prompted you to say, I need to write about the word of wisdom?
Before we begin a discussion on the topic of your article, we should probably set down the text of Verse 13 in doctrine and Covenants section 89 otherwise referred to as the Word of Wisdom. So, let me take a moment to read that verse for reference, for the people driving in their cars who can't open to the verse. "And it is pleasing unto me that they should not be used, only in times of winter, or of cold, or famine." You have ventured to discuss what might seem like the most petty thing to quibble about in grammar, a comma. In this verse, what is the great comma at the heart of the controversy?
There are other comma's in this section, why is this comma different?
English language has its limitations in conveying a message perfectly. Have you looked to the interpretations given in other languages to see if there is any additional light that is shed on this verse?
Throughout the article you refer to the "errant comma theory." Will you explain what that is for those that are unfamiliar.
You give several quotes from leaders in the early church, observations that might have been a simple description of what was happening, but have become a way for us to interpret, at least initial implications of this verse to the people in the first 100 years of Church operation. Perhaps you could give a few of those quotes as an example of their application to your article?
From the early era's of recorded mortality, we have stories of ritual animal sacrifice. Mosaic law indicated that these sacrifices included ritual consumption of the meat. Kosher tradition includes certain meats that are considered clean. Jesus Christ has been recorded as feeding 5000 people with fish. Following his resurrection, Jesus Christ fed the apostles some fish. In fact, there are few indications that Jesus Christ ever spoke out against the consumption of animal products, perhaps the only instance is to end the life of an animal where there is no need, or if there is food that would go wasted as a result. However, I also recognize that there is equally no evidence condemning vegetarianism, only perhaps the advocacy of vegetarianism by way of commandment as found in D&C 49 18-21 which reads:
18 And whoso forbiddeth to abstain from meats, that man should not eat the same, is not ordained of God;
19 For, behold, the beasts of the field and the fowls of the air, and that which cometh of the earth, is ordained for the use of man for food and for raiment, and that he might have in abundance.
20 But it is not given that one man should possess that which is above another, wherefore the world lieth in sin.
21 And wo be unto man that sheddeth blood or that wasteth flesh and hath no need.
Some will argue that church operation can serve as an interpretation of scripture. The church has extensive operations in beef farming, as well as other meats. In light of all these sources, and with your interest and study of the word of wisdom, I am interested in hearing you reconcile all this information with your efforts in light of your vegetarianism.
Herein lies the challenges of the Word of Wisdom. While some may see this section as pretty clear, you come along and say, a simple interpretation of a comma can give space for multiple interpretations that can find a place within its text.
Jane Birch is the author of Discovering the Word of Wisdom: Surprising Insights from a Whole Food, Plant-based Perspective (2013) and an article in The Interpreter entitled: Questioning the Comma in Verse 13 of the Word of Wisdom.